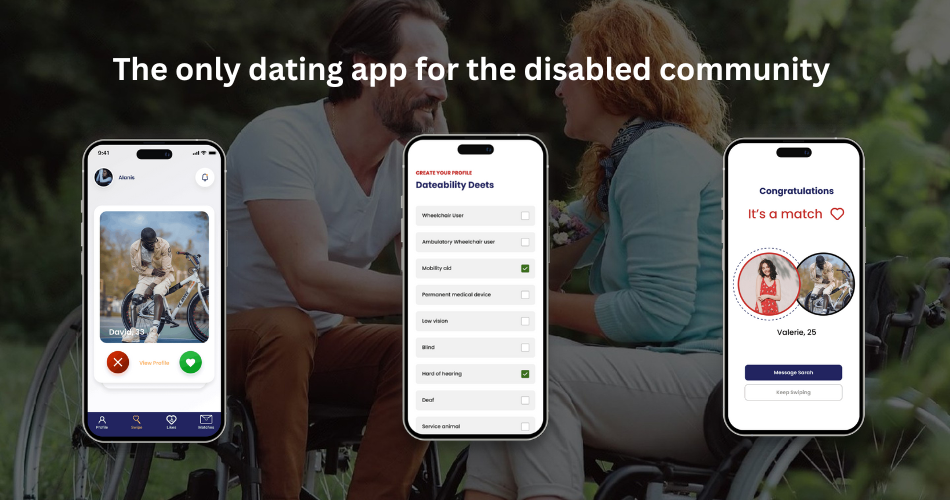 Our Mission
Dateability is the only dating app designed for the disabled and chronically ill communities. People with disabilities and chronic illness often encounter ableism on other dating apps. We understand the unique circumstances that present when dating with a disability, which is why we created a safe and accepting space to create meaningful connections for people with physical, intellectual, and psychiatric disabilities.
We are dedicated to creating an inclusive dating app which means welcoming people of all genders and sexual orientations.
Dateability is available to use on iOS, Android, and web application (dateabilityapp.com) for North America.
About us
Dateability was founded by sisters, Alexa and Jacqueline Child and developed by R2 Consulting.